Copyright 2022 St. John Lutheran Church - Cudahy, WI Developed by the
Webmaster
email: Bernie.Puerzer@gmail.com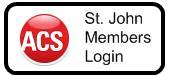 OUR PRIMARY PURPOSE IS TO SHARE THE GOOD NEWS OF SALVATION THROUGH JESUS CHRIST ALONE!
Check out the links below for information about our beliefs and our family of faith. Do you want to know more?
We would be happy to provide you more information and/or a tour. Please call 414-481-0520 to schedule.
CLICK
HERE
TO FIND US



St. John Day Care Information
Latest Day Care Newsletter (March)
WANT TO HELP THE DAYCARE?
Paid Positions Needed:
Day Care Teacher needed, full or part-time. Willing to train someone who is new to the profession.
"NO COST TO YOU" Financial Aid from the Day Care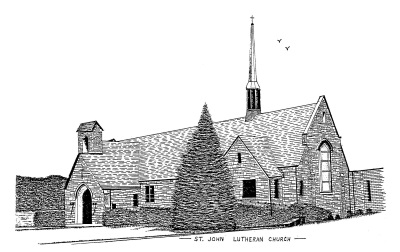 PLEASE NOTE THE NEW WORSHIP SCHEDULE:

Worship Schedule:

Saturdays - 3:00pm
Sundays - 9:00am

Church Office Hours: Monday thru Friday 9:00am - 2:00pm
MOVIE: PASSION OF THE CHRIST
Free showing here at St. John Church. Good Friday, April 7 at 3pm. Free refreshments and free child care provided. Watch the last 12 hours of Jesus' life, on the day of His crucifixion.


THE CHOSEN - A TV SHOW ABOUT JESUS
This week, the 8th and final episode "Beyond Mountains" from Season 2 will be shown. This was cancelled the last 2 weeks because of snowstorms. Come and join us Thursday at 1:30pm in the Fellowship Hall Bible Study area. If you have any questions, please contact Marie McGeary at 414-769-3245. There is a sign-up sheet in the Narthex.

NEW BIBLE STUDY STARTS: THURSDAY, MARCH 23
New Bible Study on Loneliness starts on Thursday, March 23 at 1:30 pm. Hosted by Donald Seaman, this Thursday study will consist of five sessions on loneliness as an emotion and how to deal with loneliness in daily life.
Sample topics include: "What do you do When You Feel Lonely?" and "What does the Bible Say About Friendships?" In addition, resource sheets with tips on how to implement topics discussed will be handed out at each session.






Web site last updated - March 17, 2023
Pastor: Rev. Phillip DeVries